Here are my picks for the best albums of last year, there are a few that are notably absent including Kings of Leon and a few others who were left off the list because of the disappointing nature of their work (disappointed me obviously). I could go on and on about these albums, but give them a listen, as in each song on the album, in order, as you're meant to.
Yours, Dreamily– The Arcs
A Side project for Dan Auerbach (The Black Keys), The Arcs bring the rhythm, the blues, that garage sound you loved in The Black Keys, but with a touch of that Louisiana spice. Hands down one of the best debut album's this century.
Sunlit Youth– Local Natives
What can I say about Local Natives, their first album Gorilla Manor, gave us Indie Rock at its finest with memorable tracks like "Wide Eyes" and the incomparable "Who Knows, Who Cares, then came Hummingbird, which start to finish delivers incredible vocals and dreamy music. Sunlit Youth, has followed strong, as the band can't seem to let up.
How To Be A Human Being– Glass Animals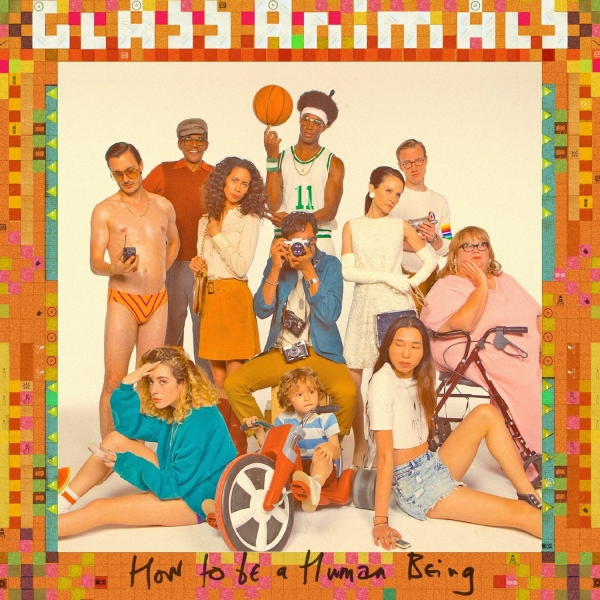 With a debut album like Zaba, meeting fan's expectations is hard to say the least but Glass Animals did that and more with this album. Giving fans that same strange but infectious sound but a lot more uptempo.
Coloring Book– Chance The Rapper
Chance blew up, can't deny it and its easy to see why. Chance has the kind of artistry big name rappers feed off, and with "Chance 3", he's back with a much less juvenile sound that still solidifies his distinct sound whether he's tearing it up with "No Problem" or slowing it down with "Same Drugs."
A Moon Shaped Pool– Radiohead
I can't say anything about Radiohead that hasn't already been said. They're the fathers of Indie music and that's pretty much it. This album was much anticipated, poor James Blake released his album and then was eclipsed by this one. Radiohead at their finest.
22, A Million– Bon Iver
Bon Iver are indie icons, if you need proof, ask yourself how many people(hipsters) look like Justin Vernon. Justin has the voice of an actual angel(he sold his soul to get it) and has the creativity and passion to utilize it a million different ways and he did just that with this new take on his sound.
SALES LP– SALES
SALES are money, plain and simple. This duo can do no wrong, they have IT. They just do, I don't know what IT is exactly but they got a lot of IT. This album…. This god damn album is heaven.
Blonde– Frank Ocean
Frank, Frank, Frank. This album was probably the most talked about album this year, mainly because of the secrecy surrounding it, the release date being constantly pushed back, and just that Frank Ocean makes great music and people genuinely cant wait to hear what he has for them. Accompanied by a visual album called Endless, this is widely regarded as one of the best if not the best album of the year.
Birds In The Trap Sing McKnight– Travis Scott
Travis got that fire, plain and simple, and with collaborations with: Kendrick, Cudi, Andre 3000, The Weeknd, Young Thug, Nav, 21 Savage, Bryson Tiller and more, Travis brings the whole game together on the rap album of the year.
The Return Of East Atlanta Santa- Gucci Mane
The Trap God is out of prison and making up for lost time, releasing a ton of a new music in a really short span of time. Gucci is the real deal, but you already knew that, he literally killed a person, dumped him behind a school, turned himself in, and got away with it.
Awaken, My Love!– Childish Gambino
You can't help but love Donald Glover, he's a fantastic writer and actor who was hilarious on Community &Brilliant on Atlanta. To top that off he's a fantastic singer/rapper who swapped his puns and long verses in his early work for more vocals on Kuai and Because The Internet, with tracks like "Sober" and "3005." Childish Gambino (who got his stage name through a Wu Tang name generator) has a distinctly funkier and more prince like sound with his latest album, definitely a highlight of this year.
The Life Of Pablo– Kanye West
Whatever Kanye does, it seems like the world(the internet) loses its collective minds. You either love him or hate him, but you better respect him. Kanye delivers hit after hit, with each album, collaboration, or verse. He's influenced fashion, technology, art, and most importantly music. Ask yourself "if you talk about classics, does my[Kanye] name get brought up?"
Starboy– The Weeknd
A very famous haircut, Daft Punk collaborations, plus Kendrick and Lana Del Rey, on top of The Weeknd's exceptional vocals and flow… What else do you want out of an album? listen to it because hes a muthafuckin star…boy!
Notable Mentions:
Phase– Jack Garrat
Long Way Home– Lapsley
Untitled Unmastered– Kendrick Lamar(Not An Album)
The Getaway– Red Hot Chili Peppers
The Colour In Anything– James Blake
Free 6LACK- 6LACK